Are You Newly diagnosed as celiac or Gluten Intolerant?
There's no need to panic!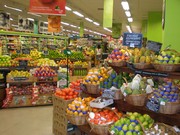 Just because a lot of your favorite foods might now be on the "hit list" doesn't mean you have to starve. …. (quite the opposite).
Let's go at it step-by-step and soon, you'll not only get familiar with your new "territory", but you'll actually THRIVE in it.
In upcoming posts we'll go more into it, but here's some basic points to help get you started in the right direction.

1. Remember your BASIC, FRESH FOODS first – things like …..
Fresh Meat, Eggs, Fish, Chicken, Vegetables and Fruits are just fine. Usually there is no concerns for any of these if they are fresh. Just make sure the fish isn't "breaded" and the chicken hasn't been dipped or stuffed with anything.
2. Check your nearest Health Food Store for their gluten free line
Although usually "pricier" than the supermarkets, you'll get a much better selection here. The staff generally are knowledgeable about their products and are often good sources of additional, valuable information as well, There are plenty of Gluten Free breads, pastas, cereals, pancakes, waffles, biscuits and cookies etc. etc.
3. Most Supermarkets now feature a Gluten Free selection in their Health Food isle.
Here, the staff usually aren't knowledgeable about Gluten Free foods. Mostly, you are on your own reading labels. Don't forget your glasses, magnifying glass and/or small notebook to read labels and take note of any new "discoveries".

Noting the product name, isle number and shelf location can be so helpful when repurchasing. Saves time and reduces the chance of error, especially if you send someone else to do your shopping for you.
4. Local grocery stores are not usually a good first choice
Depending on where you live, these are not likely to have much in the Gluten Free line. Of course, basic foods from #1 above will be there. Often you'll get a blank look if you ask about their Gluten Free foods.
5. SHOP ONLINE – Don't forget, you have the ease and convenience of online shopping as well. There are some great sites around. Just "Google it".
Here's a couple:
To go to Gluten-Free Mall.com CLICK HERE

To go to AMAZON.COM CLICK HERE
(just enter "gluten-free" in the search box and then select a category in the left-hand column.)

They both carry a huge range of gluten free products. You can even do a search by brand name. One big advantage with AMAZON is that you have the "rating reviews" from previous purchasers for each product. This can be very useful if encountering a product for the first time.
"Gluten Free" is Now Out of the Dark Ages:
You'll be pleased to know that gluten free awareness is spreading like wildfire. More and more manufacturers are scrambling to meet the growing demand. This means greater variety and easier availability. REJOICE !!
To your Health and Gluten Freedom

.
Happy Hunting.
Sven