Sunday, November 25th, 2007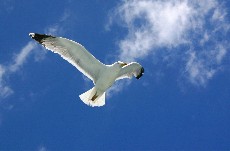 This is not an article about gluten free cooking, about celiac, or even how to live a gluten free life. It's more about facing the challenges that come with the condition.
Someone once told me that "The challenges that we face, day to day, are just opportunities to overcome". The magnitude and circumstance may vary, but the challenge remains the same.
We all have our victories, as we also have our setbacks.
How we handle either is an indication of how
much we have developed inside.
If the severity of your gluten intolerance is extreme and your ability to deal with the emotional and physical issues at hand are pushed to their limits, then it's the "inner game" that becomes your most potent field of play.