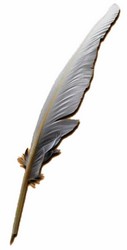 Planning to venture out into the big, wide world of restaurants and eateries?
As I mentioned in Part 1 of this series, effectively communicating your gluten free requirements is key. This post outlines THREE ways you can equip yourself with powerful tools to do just that.
Have you ever had the experience of forgetting a crucial piece of information during an important phone call, only to realize the omission when it was too late?
This is definitely NOT something you want to do when communicating your dietary needs and restrictions to those who will be preparing your food. You do not want to leave anything to chance.
The best option is to have everything
written down before hand.
This applies both in preparation for your first phone call (See Part 1) and/or when you sit down for the first time in the restaurant. Detail your condition and list ALL the ingredients that you absolutely MUST avoid.

Gluten Free Dining Cards – Options
1. Do It Yourself – on your computer or typewriter. Have a number of copies printed up and keep a few on hand wherever you go.
2. Contact your area Celiac Society or group for ready-made cards. It is very likely you'll find these easily available.
3. Contact online businesses that make ready-made "gluten free dining cards".
Again, the key words here are "effective communication".
If you are creating the cards yourself, do as professional a job as you can. Make them clear, concise and easy to read.
The big advantage of professionally-made gluten free dining cards, is that a lot of thought and expertise has gone into the product from beginning to end.
The information contained on a card of professional standard generally is perceived as carrying more authority than that of a home-made card. It just LOOKS more official.
The person reading it is therefore more likely
to pay closer attention and act accordingly.
Triumph Dining (out of Virginia) carries a series of cards for this purpose. I understand that these are laminated and will fit in a wallet.
Triumph Dining has also refined and expanded their options to include multi-lingual versions covering 10 different cuisines. Each version has English text on one side, with the appropriate corresponding language on the other. Each card is also specific to its cuisine. You can do Chinese one week and then Mexican on another without worry.
Check out www.triumphdining.com.
Closer to home, a valuable Australian source of gluten free dining cards is www.glutenfreetravel.com.au.
If you've had personal experience using any of the methods mentioned above we'd all love to hear from you. Help others with the benefit of your experience. Just post a helpful comment below.
To Your Gluten Freedom.
Sven